Category: BLOG
Published: Sunday, 31 December 2017 21:09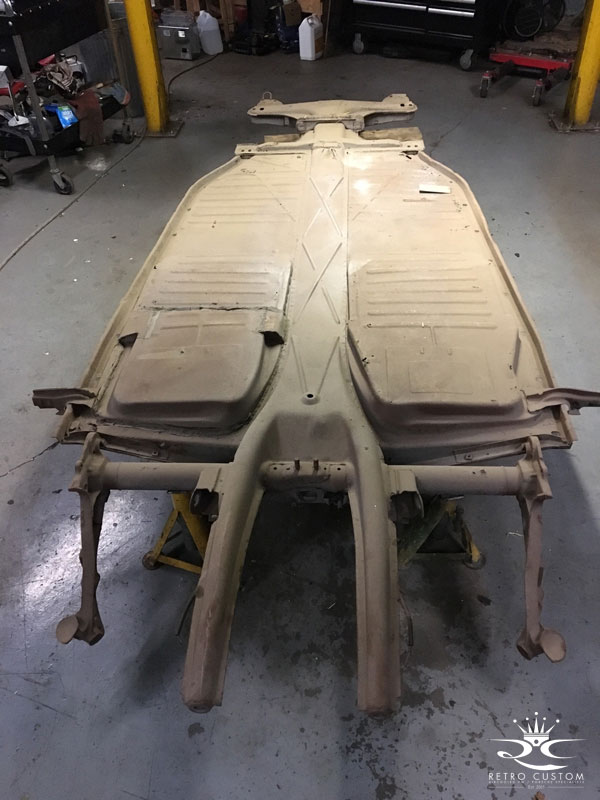 Work got underway on Nick's semi-auto beetle floorpan half replacement. The existing pan halves were in pretty poor condition with a number of previous repairs and corrosion holes visible on both sides. 
With the rotten floorpans removed, the chassis frame head and centre tunnel repairs are going to be repaired next before the new pan halves are welded on.